Recovering from a personal injury can take time. If you are trying to find relief for back pain, soft tissue injuries, or poor range of motion, chiropractic care can help you recover faster. At West Omaha Chiropractic & Sports Injury Clinic in Omaha, NE, we are ready to assess your injuries and come up with a treatment plan that works for you. From massage therapy to lifestyle advice and corrective exercises, you can get help finding pain relief form your personal injury when you are with a chiropractor on our team. If you seek back pain relief, learn more about our clinic and the services we offer, including physical therapy.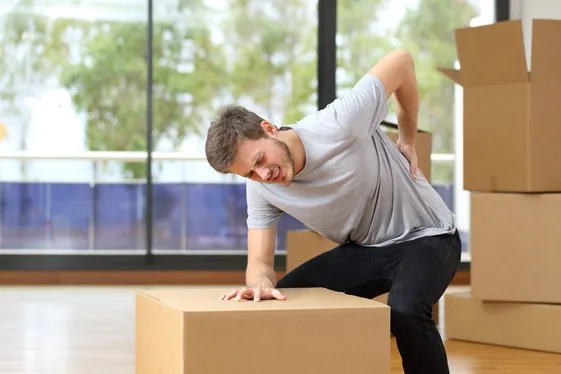 Pain Relief in Omaha, NE
A personal injury may benefit from a multi-faceted approach for treatment. We take a careful look at what is going on because of your injuries and create a treatment plan that works to restore your overall health. When you need pain relief, chiropractic treatment can address areas of pain without the use of medication. We understand that you may need to see other treatment providers, and that is why we offer a wide range of services in our clinic. We are ready to help you heal from your injuries and find the pain relief you need to return to your normal life.
What to Expect from Chiropractic Treatment
Chiropractic treatment in Omaha, NE, should not going to interfere with other care you receive. It can be an excellent complementary therapy, although it can also be used as the only treatment you receive for a personal injury. Your symptoms should improve over time, and you may begin by seeing a chiropractor several times a week. You will be able to talk about your progress and address any concerns that you have. During treatment, spinal adjustments, manual therapy, and massage therapy can be used if needed. A chiropractor on our team may use his or her hands to adjust your spine manually or offer stretching exercises for you to do at home to ease your pain. Treatment should be consistent to get the maximum benefit.
Call Us for Personal Injury and Back Pain Relief
If you are injured, it can be important to get all the care you need to return to your normal life. At West Omaha Chiropractic & Sports Injury Clinic in Omaha, NE, we provide chiropractic care, massage therapy and physical therapy, to address all your needs in one place. Give us a call today at (402) 334-4700 and set up your first appointment with our clinic.