Youth sports offer so many benefits for children, including regular physical activity, discipline, leadership, respect, and more. However, in youth sports, there are always risks—your athlete may experience pains or suffer an injury. The good news is the team at West Omaha Chiropractic & Sports Injury Clinic can help.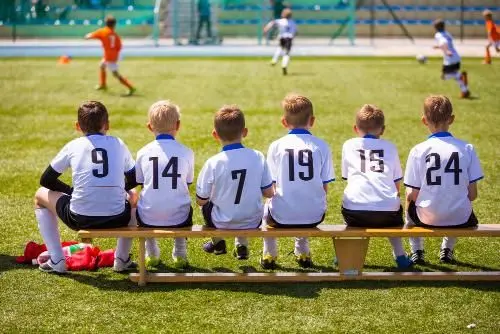 Benefits of Chiropractic Care in Omaha
There are quite a few reasons your young athlete can benefit from sports pediatric chiropractic care. Many people wait until an injury has occurred to seek out the help of a chiropractor, but this is wrong. Instead, chiropractic care can help your athlete in many ways before an injury occurs.
Prevention of Injuries – When a misaligned spine is present, it can lead to reduced motion in the neck, back, and legs. Unfortunately, this can result in sports injuries. A pediatric chiropractor in Omaha, NE, can identify a misaligned spine and perform the necessary adjustments or treatments for correction before an injury occurs.
Diagnosis of Injury and Severity – It is not uncommon for individuals to mistake a severe joint injury for a minor injury. With regular pediatric chiropractic care, though, sports injuries and their severity can be identified quickly and easily.
Reduction in Pain – Chiropractic care has the capability of reducing overall pain to the neck, back, and joints without any need for potentially addicting medication.
Speed Up Recovery – In the event a sports injury does occur, chiropractic care can help speed up the healing and recovery process so your athlete can get back to doing what he or she loves.
Signs Your Young Athlete Needs Sports Chiropractic Care
Although spinal-related issues may not have obvious systems, especially immediately, there are a few different signs that warrant the need for a chiropractic visit.
Frequent Muscle and Joint Pain – Constant pains in the muscles and joints are a sign that chiropractic care is needed.
Prolonged Neck and/or Back Pain – This is probably the most obvious reason your young athlete may need to see a chiropractor.
Difficulty or Pain While Stretching – When your athlete is finding it difficult to stretch or has significant pain while doing so, a chiropractor can help.
Frequent Headaches – There are many causes of headaches, but when they are frequent and/or severe, a pediatric chiropractor in Omaha may be able to provide relief and future prevention.
Let Our Pediatric Chiropractor in Omaha, NE, Keep Your Youth Athlete Performing
Whether your child has suffered a sports injury, or you just want to keep him or her playing and in his or her best health, the team at West Omaha Chiropractic & Sports Injury Clinic can help. Contact us today to schedule an appointment.