Acupuncture Can Help Treat Your Back Pain
Are you looking for a way to end your chronic back pain? The specialists at West Omaha Chiropractic & Sports Injury Clinic in the city are here to help you out. Did you know that acupuncture can help relieve back pain? Keep reading for more information on acupuncture and back pain relief.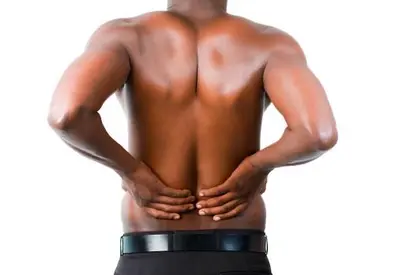 What is Acupuncture?
Acupuncture, a traditional Chinese medicine, has been around for thousands of years. All the major organs are connected and if one part of the body is not working correctly or in pain, this makes the rest of the body off balance. Acupuncture's methods can help bring a healthy balance back to all organs of the body.
Old Chinese medicine beliefs involve the idea that energy runs throughout the entire body. If the body feels pain or is sick, this energy flow can be interrupted. Acupuncture can help continue this energy flow.
Some acupuncture can be combined with pressure, laser light, and heat. Treatment plans are based on initial diagnoses made by our chiropractors.
How Acupuncture Helps with Back Pain
Since acupuncture helps bring harmony and balance back to the body, acupuncture can also bring pain relief to the body as well. There are over 1,000 points of acupuncture located all over the body. When these points are used for acupuncture, they can increase circulation, give you more vigor and energy, help with pain relief, lower stress levels, and help improve the immune system.
What is Involved During an Acupuncture Session?
One of our chiropractors will first perform a thorough history and then acupuncture exam. Our office utilizes the Rodyraku exam to determine your meridian imbalances. Next, long, thin needles will be inserted just below the skin at certain parts of your body to bring pain relief to your back and balance your system. These needles will stay in your body for a short period of time while you meditate.
Our chiropractor will recommend a certain amount of acupuncture sessions, based on your initial diagnosis. This and other chiropractic treatments may also be recommended. Please do not hesitate to ask us any questions about our practice and methods before and during your treatments with us here at West Omaha Chiropractic & Sports Injury Clinic, located in the city of Omaha.
Acupuncture for Back Pain in Omaha
Make an appointment at your earliest convenience to get back pain relief. You can visit us at West Omaha Chiropractic & Sports Injury Clinic, 2639 S 159th Plaza, Omaha, NE 68130. You can also make an appointment over the phone by calling (402) 334-4700 .